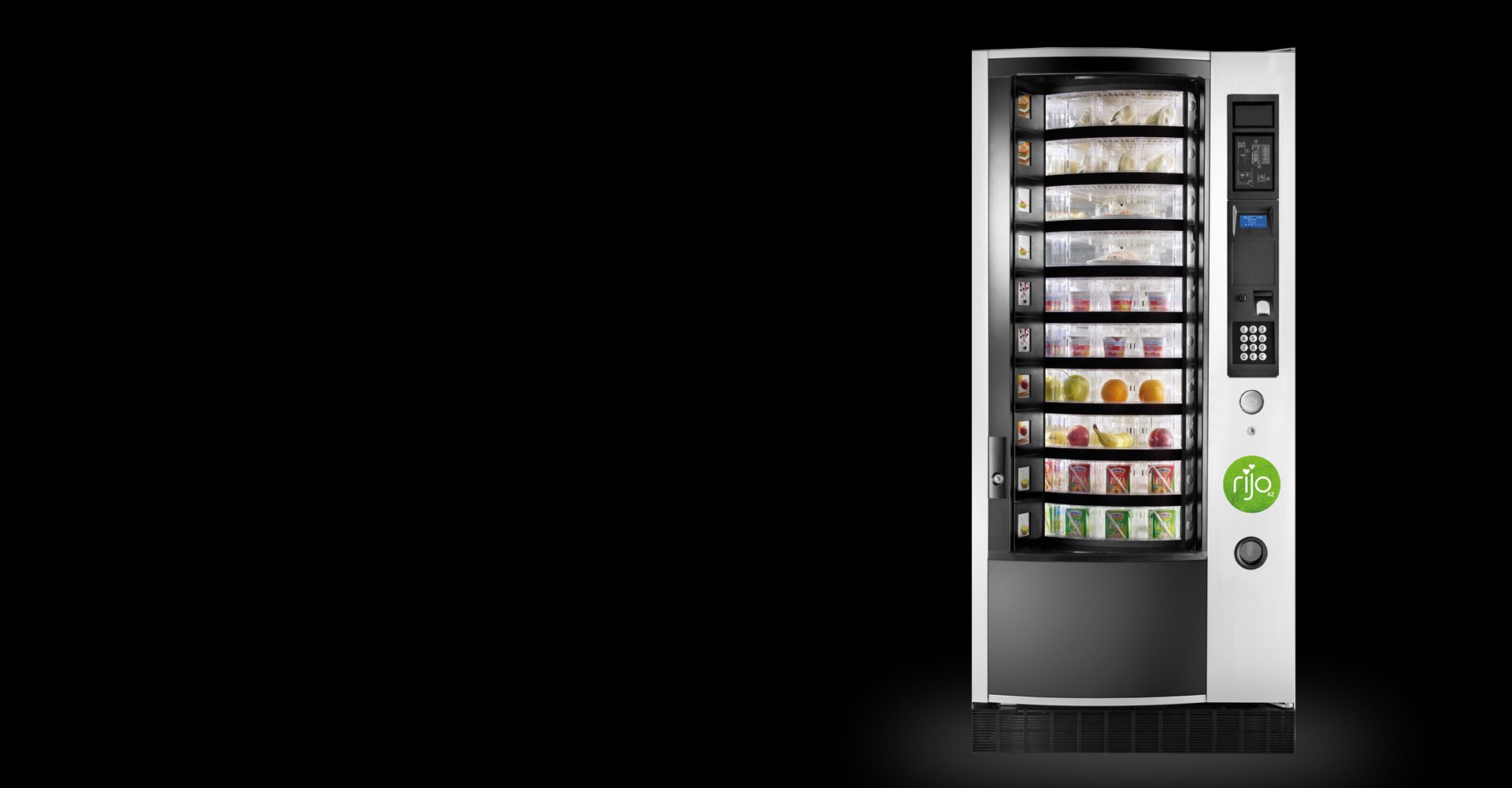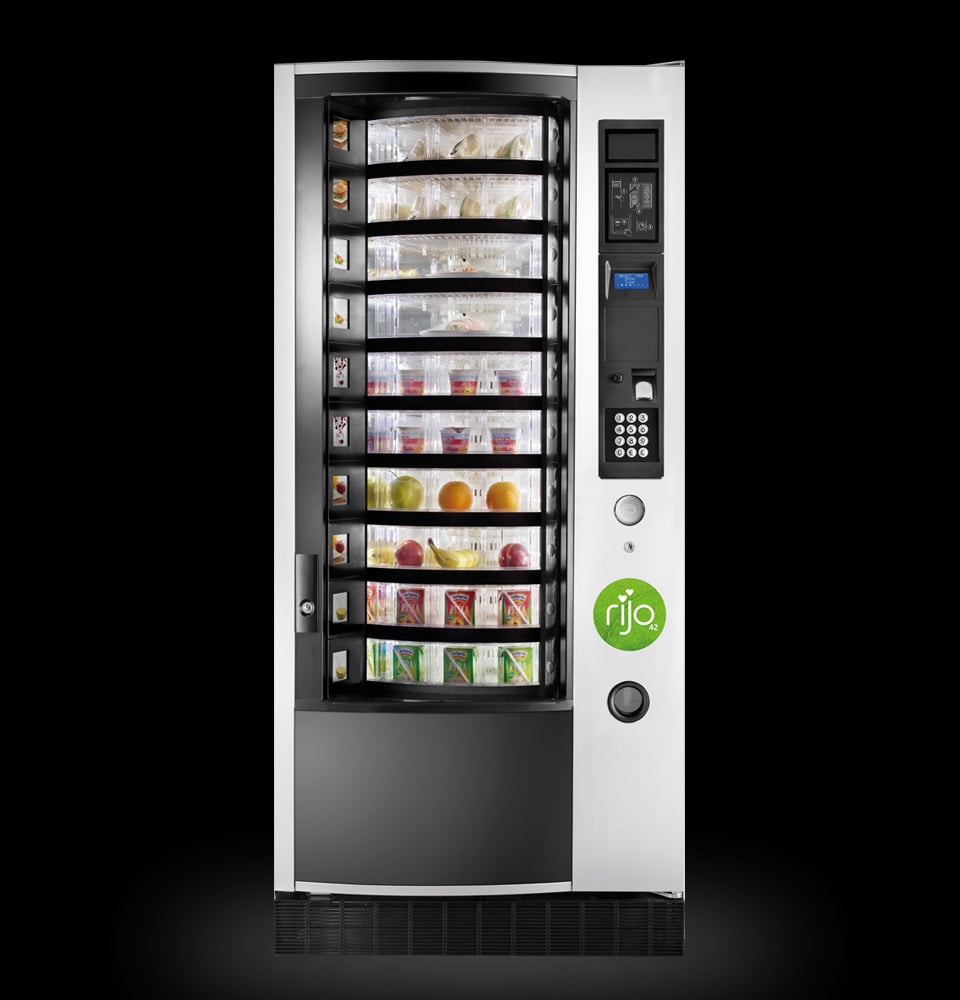 Rotunda
Snack Vending
If you don't have room for an on-site cafeteria, then the Rotunda II is the next best thing. It vends fresh food, including sandwiches, yoghurt, fruit and even plated meals. Perfect for healthy options on the go.
A+ Energy
Rating
Variable
Temperature
User
Friendly
Machine Specification
Key Features
A choice of fresh food, snacks and cold drinks.
An appealing and contemporary user interface.
High reliability and easy maintenance.
Variable temperature zones.
LED lit front panel.
User friendly.
Each drum comprises of between 6 and 36 segments.
Each segment has a depth of 280mm.
Flexibility to offer small snacks and up to 9" plated meals.
Up to 40 different prices.
Capacity / Dimensions / Power
Energy Rating: A+
Dimensions: 850mm (w), 1830mm (h), 895mm (d)
Whats Included
Multiple Purchase Options
Full Installation and Plumbing
Machine Training
First Class Service
Starter package & Promotional Material