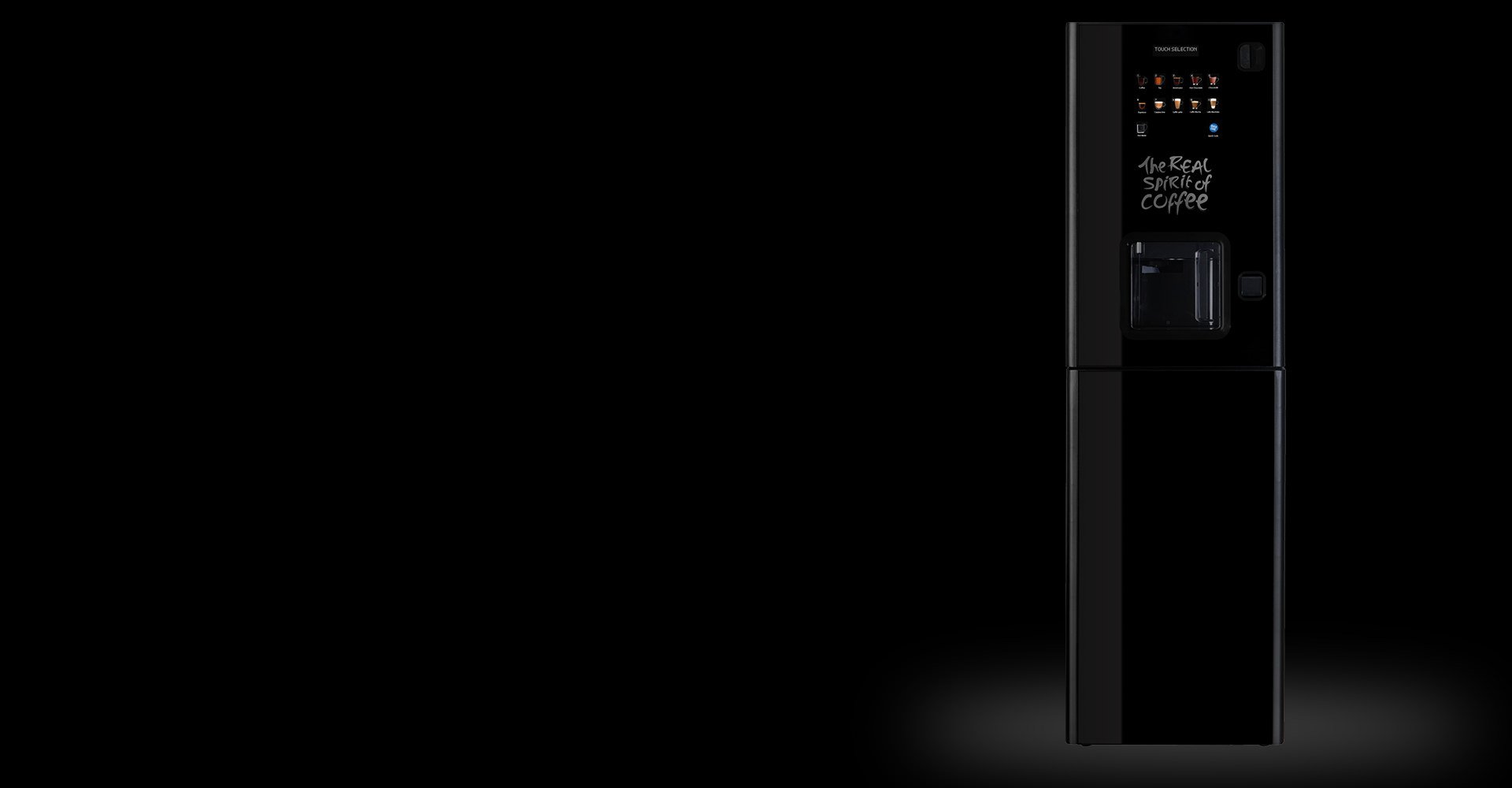 iVend
Vending
You've heard of the iPad and the iPhone – now meet the iVend! A new generation of commercial coffee machines, in our case the 'I' stands for 'innovative'. The iVend can handle bean-to-cup or instant coffee and fresh leaf tea. It's good looking, with its ebony high gloss finish, and the large touch screen drink selection icons mean it's simple to use, too.
Fresh or Instant
Coffee
Touch Screen
Technology
9 Direct Drink
Selections
Machine Specification
Key Features
Simple, user friendly touchscreen selection.
Up to nine direct drink selections.
Up to three pre-selections - sugar, extra milk, extra shot.
Coin operated with change giver, token or free vend.
7oz squat or 9oz tall cups.
On board sugar.
Holds up to 300 cups.
Available with fresh coffee beans or instant coffee.
Capacity / Dimensions / Power
Canisters: x4 Instant, 1x Coffee Bean
Cup capacity: Up to 300
Heater output: 2.0kw
Dispense time: 10-25 seconds
Weight: 60kg
Power: 230v, 13A
Dimensions: 480mm (w), 1635mm (h), 590mm (d)
Whats Included
Multiple Purchase Options
Full Installation and Plumbing
Machine Training
First Class Service
Starter package & Promotional Material