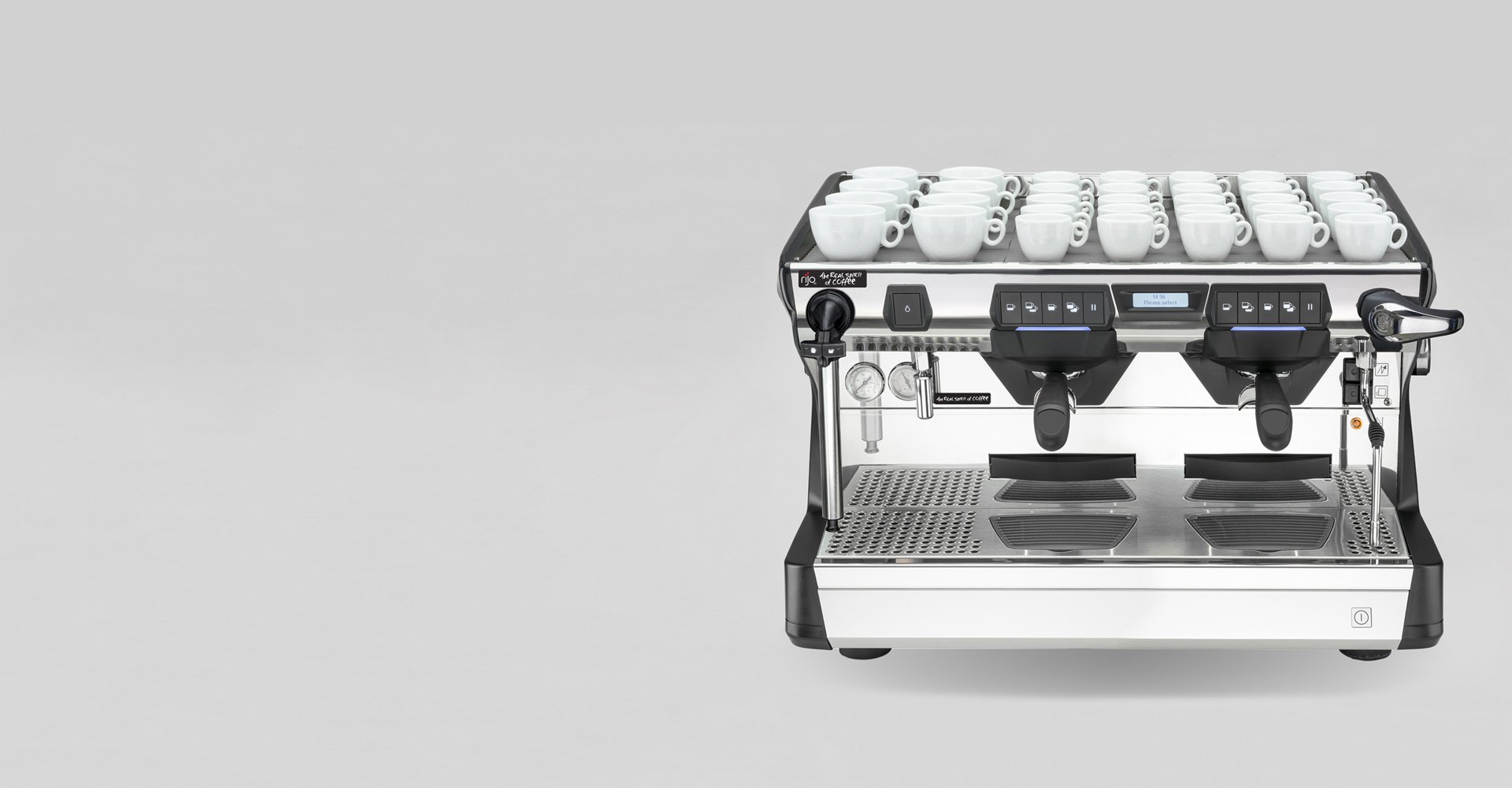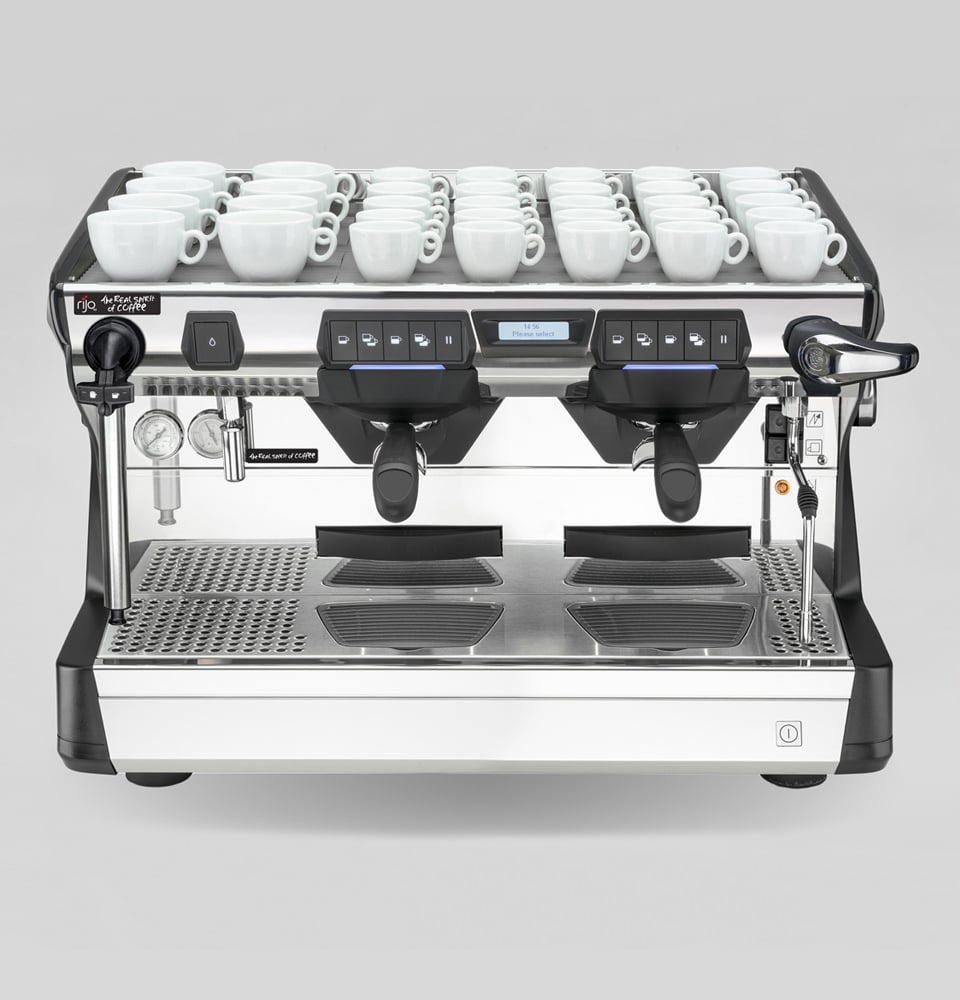 Real Spirit 2 Group
Traditional
The Real Spirit 2 group is perfect for small and medium businesses – it's completely reliable, consistent and looks good too. If you want to bring the Real Spirit of coffee to your business, then this is the way to do it. Delicious fresh-brewed coffee, foamed milk and perfect brewing, all available with minimal fuss and effort. Customers will keep coming back for more.
Steady Brew
Technology
Auto Steam
Technology
Digital
Display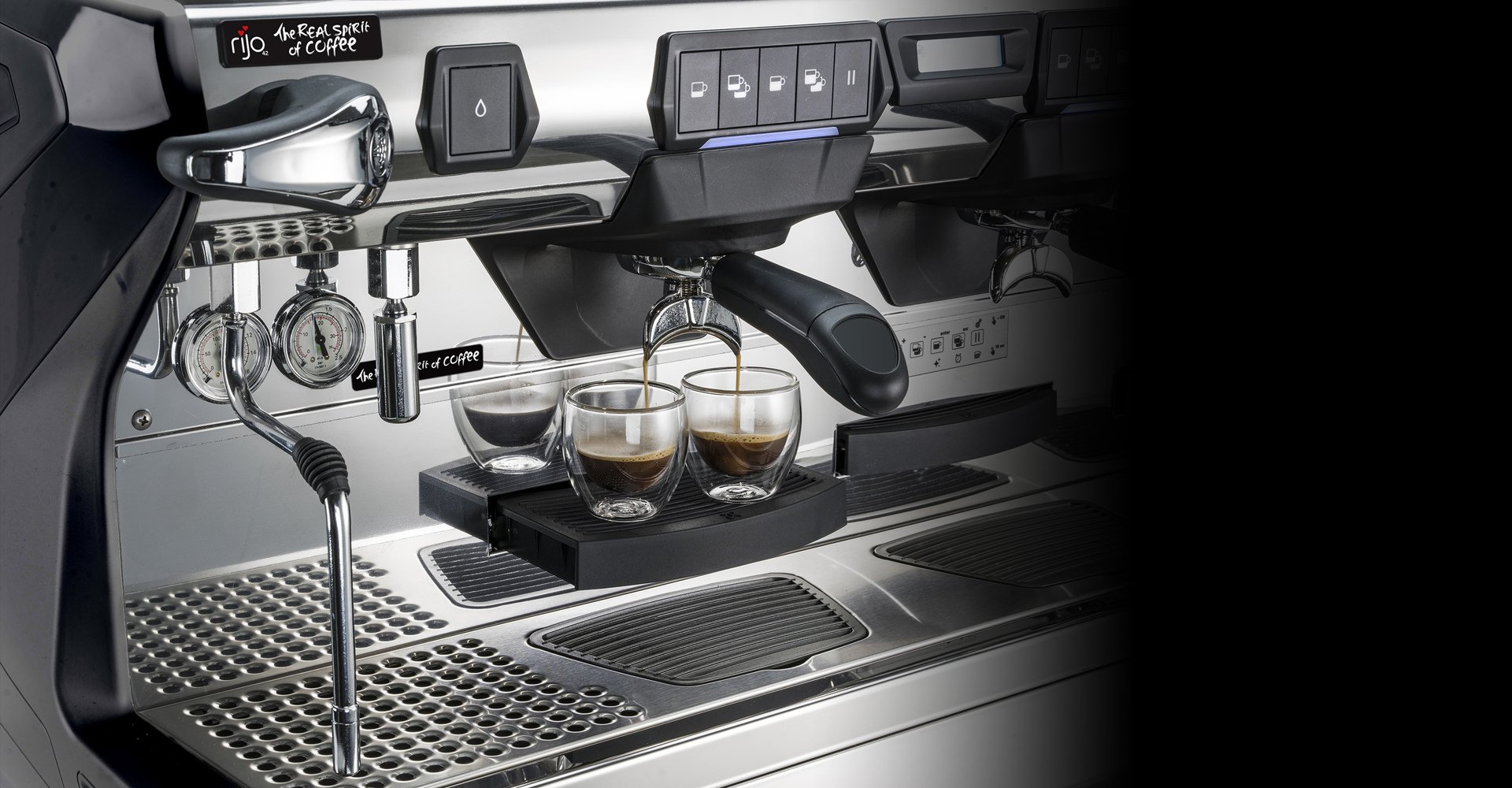 Steady Brew Technology
Steady Brew technology is the evolution of traditional boiler systems in espresso machines. By keeping the water temperature stable during extraction, Steady Brew guarantees excellent thermal stability and reliability, during both busy periods and low usage conditions.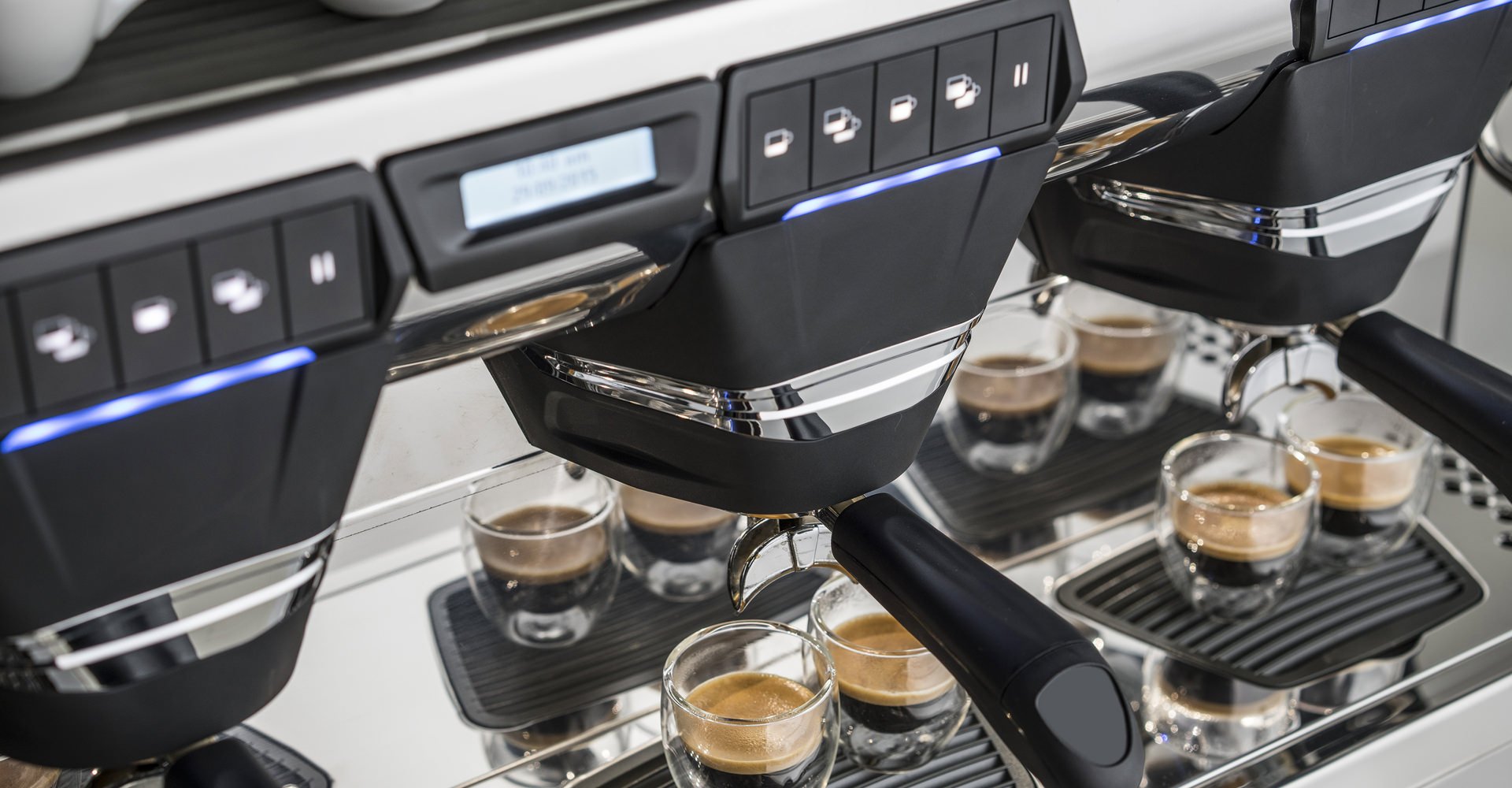 Digital Display and Soft Touch Keypad
Thanks to the digital display and pre-programmed auto dosing, soft touch buttons, the Real Spirit two group is easy to use.
Machine Specification
Key Features
2 brewing units.
Steady Brew technology.
Soft touch keypad.
Controlled dosing.
1 manual steam wand plus 1 Autosteam wand.
Cool touch steam wand.
Energy saving eco-mode.
Digital display.
Capacity / Dimensions / Power
Boiler capacity: 11 litres
Power: 220-240V/20A
Heater Output: 4.3KW
Weight: 56Kg
Dimensions: 770mm (w), 520mm (h), 540mm (d)
Whats Included
Multiple Purchase Options
Full Installation and Plumbing
Machine Training
First Class Service
Starter package & Promotional Material