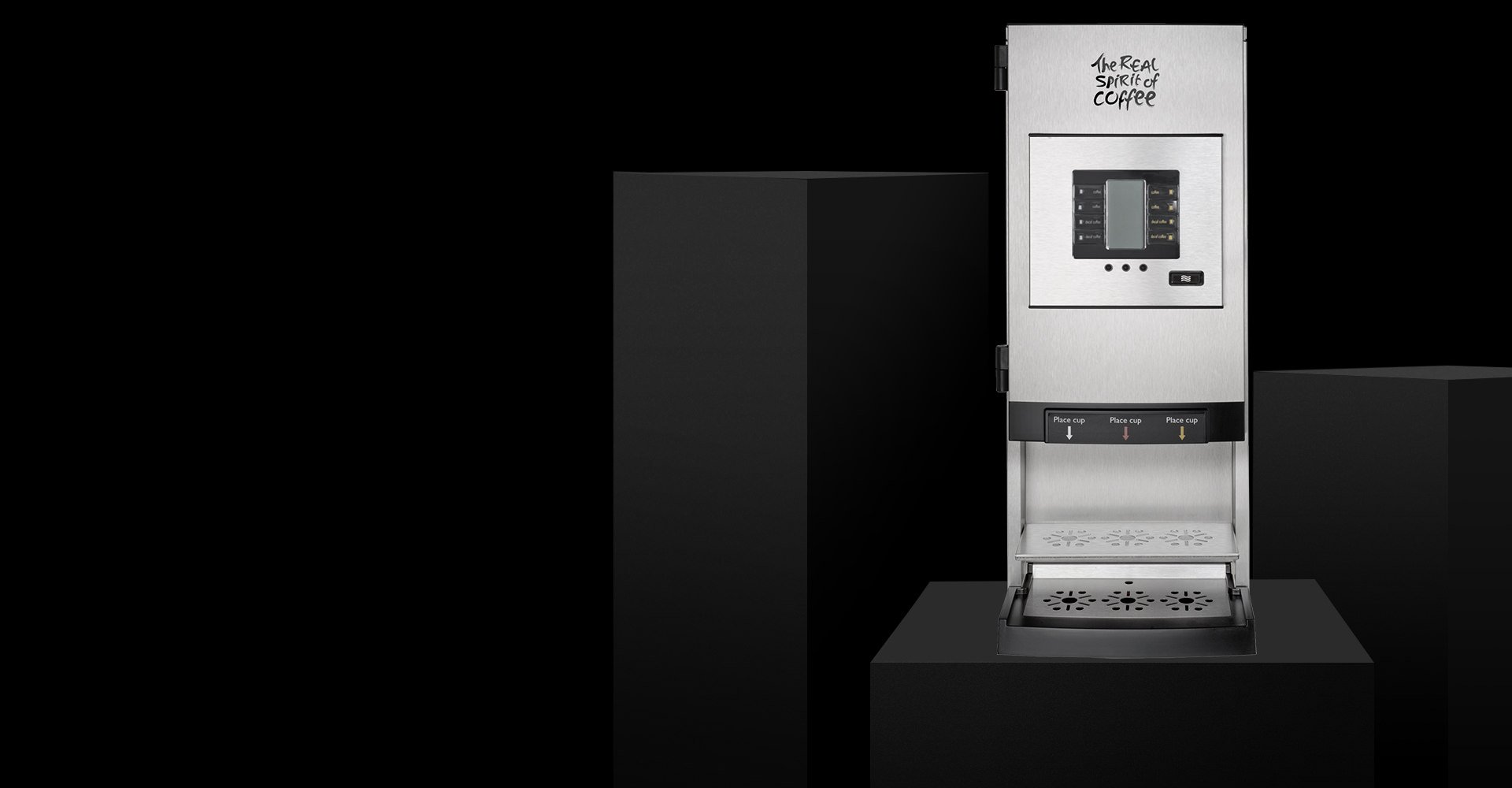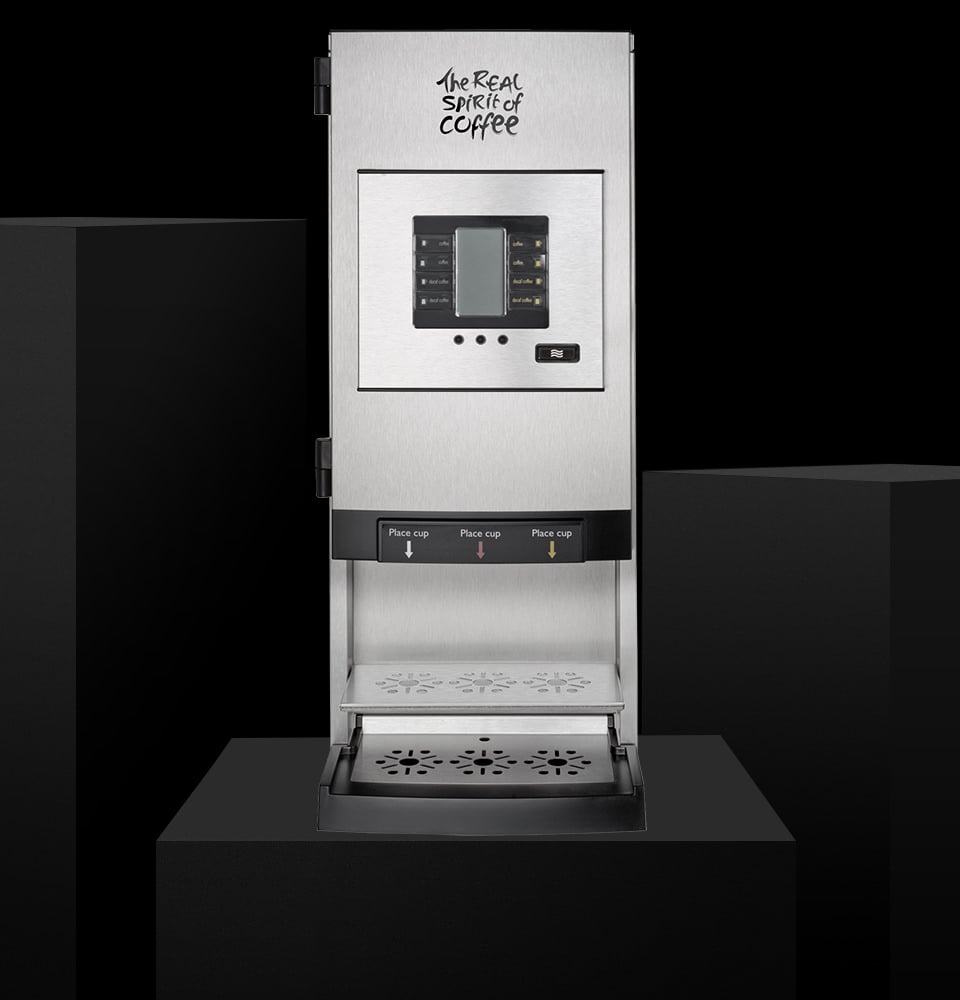 Samba Turbo
Instant
Bigger event? Shorter breaks? Step forward the Sambo Turbo! If you've got a rush on, then the Sambo Turbo loves a challenge. It can produce an impressive 320 cups an hour and even has a separate hot water tap for tea.
320 Cups
Per Hour
Double
Dispense
Hot Water
Tap
Machine Specification
Key Features
320 cups of coffee per hour.
Single or double dispense (simultaneous yet independent)
LED backlight for clear menu selection.
Separate hot water tap.
Unique mixing system.
Drip tray full warning.
Energy saving mode.
Capacity / Dimensions / Power
Canisters: x4
Canister capacity: 2.4kg
Dispense time: 10 seconds
Weight: 32 kg
Power v1 (240 cups per hour): 230V, 2.3KW, 13A
Power v2 (320 cups per hour): 230V, 2.5KW, 20A
Dimensions: 333mm (w), 813mm (h), 484mm (d)
Whats Included
Multiple Purchase Options
Full Installation and Plumbing
Machine Training
First Class Service
Starter package & Promotional Material