R42 Touch
Bean to Cup
The R42 is simply the best. The most advanced fully automatic coffee machine we've ever designed, it packs a huge range of functionality into one neat unit. It's also the easiest-to-use system on the market and has hundreds of possible setup combinations for maximum flexibility. It's equally happy producing chilled and hot drinks to help keep sales consistent, whatever the weather. For coffee aficionados, the self-adjusting grinder system automatically varies the grind to offer the perfect espresso base for every drink.
207 Cups
Per Hour
10" HD
Touch Screen
Chilled
Coffees
Swiss Coffee Technology
Top-quality results in every cup, thanks to a stainless steel brewing unit and Self Adjusting Grinder, with separate boilers for coffee and steam.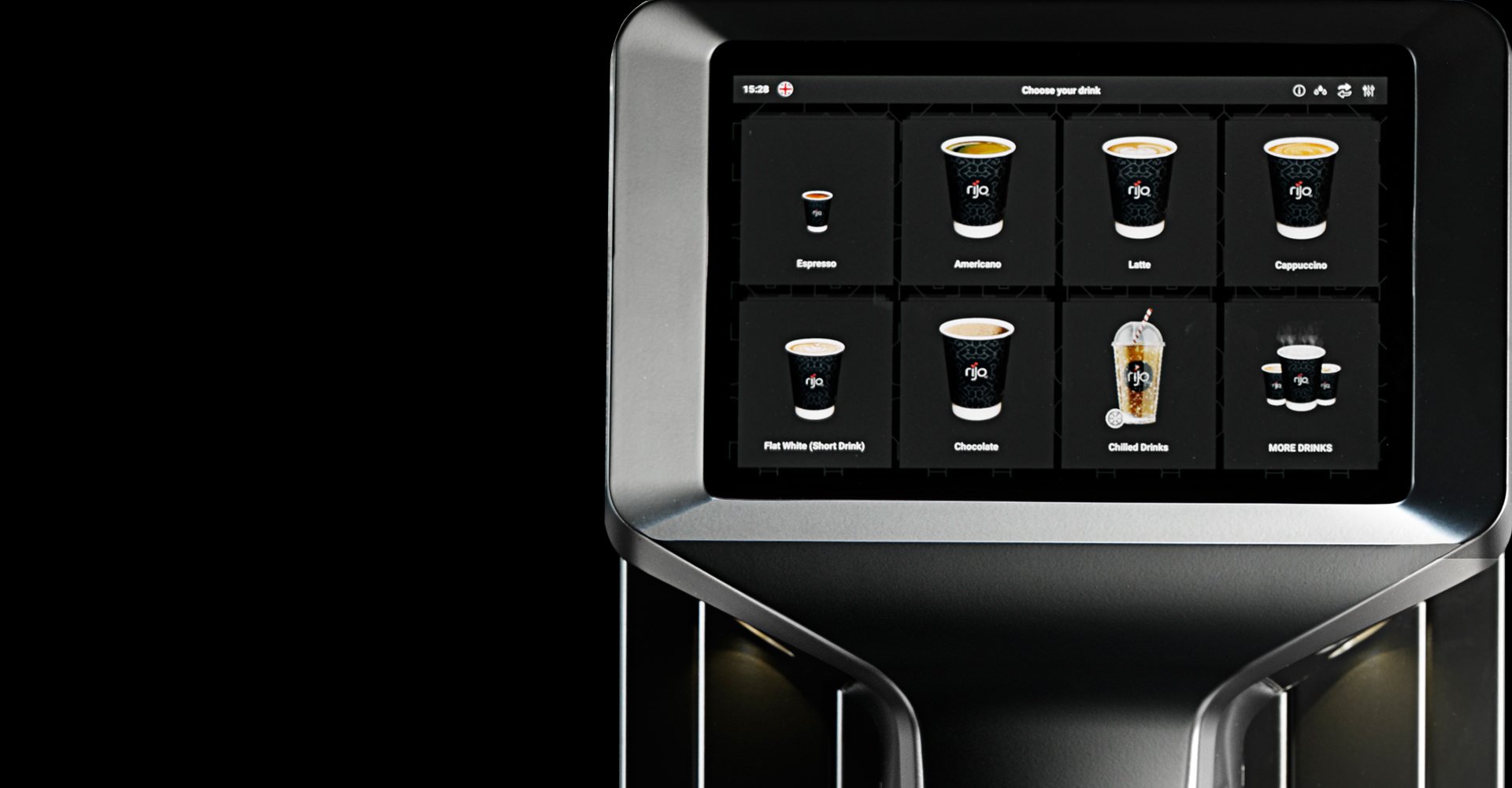 10" HD Touchscreen
Swipe, tap and scroll through the menu with ease. It's as easy as using your smartphone, with all preferences and drink selections at your fingertips.
Machine Specification
Key Features
Stylish ergonomic design.
10" HD touch screen.
Double SAG: Self adjusting grinder.
Double outlet.
Cold milk foam.
Milk fridge with a capacity of 6 litres.
Automatic dispense head.
Powder module with 2 chocolates.
Simple to operate.
High performance.
Capacity / Dimensions / Power
Daily cleaning time: 9 minutes.
Machine weight: 57kg
Fridge weight: 29kg
Powder module weight: 13kg
Total weight: 99kg
Power: 3.1kw | 1N 220 - 240V or 6kw | 1N 380 - 415V
Fridge power: 0.10kw | 1N 220 - 240V
Powder module power: 0.10kw | 1N 220 - 240V
Brewer chamber size: 18g
Whats Included
Multiple Purchase Options
Full Installation and Plumbing
Machine Training
First Class Service
Starter package & Promotional Material