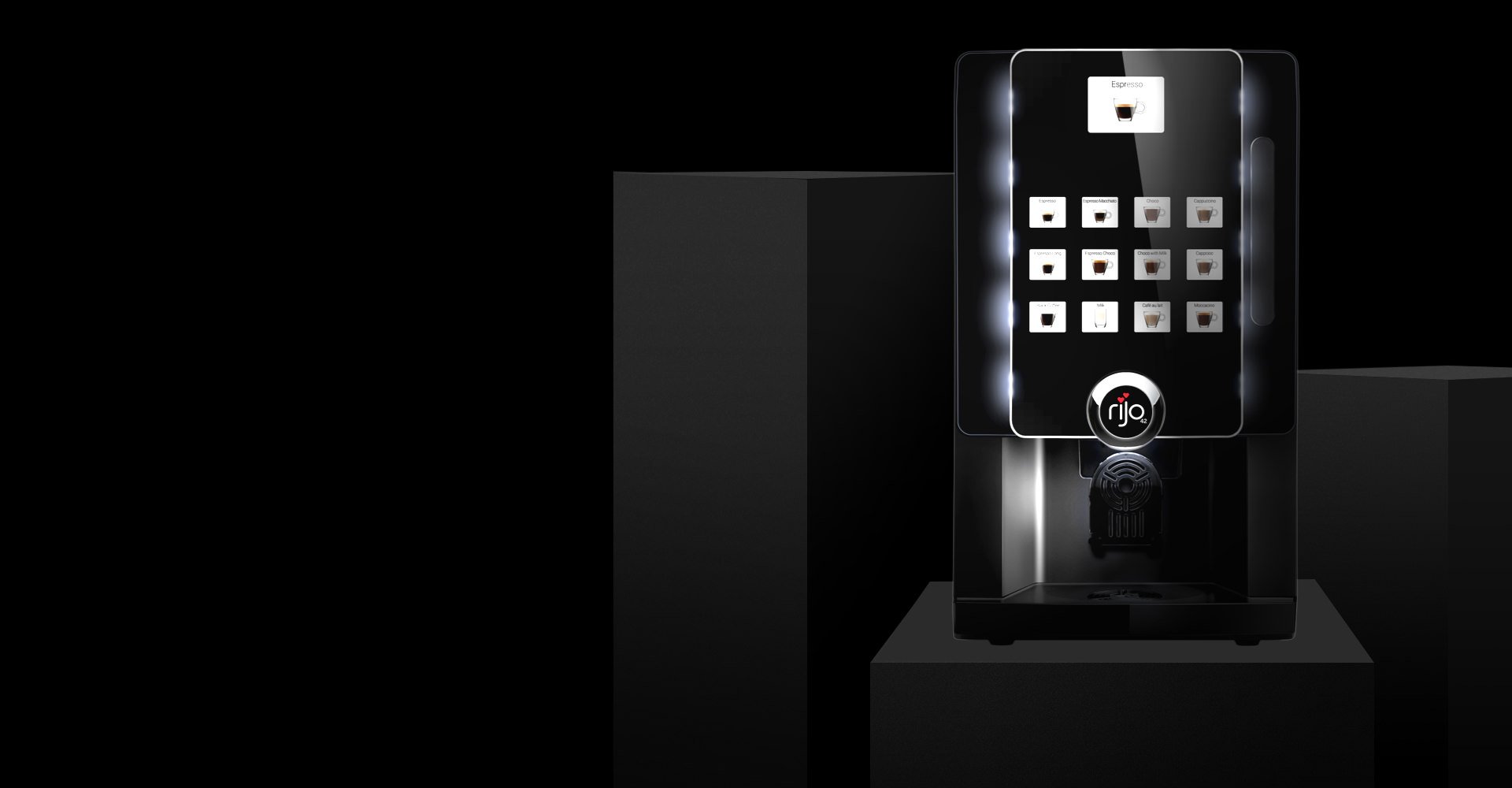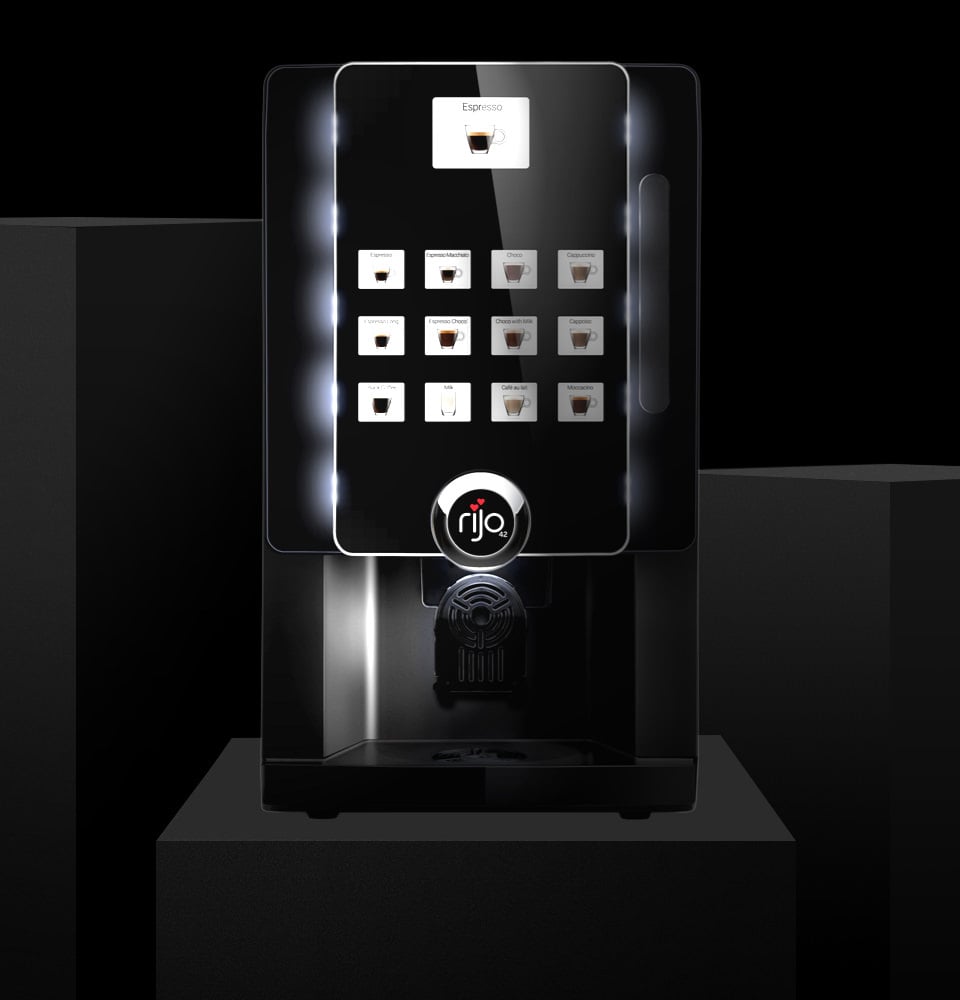 Primo B2C
Bean to Cup
Versatile and compact, the rijo42 Primo is a great everyday workhorse. Easy to operate with a simple touch interface, the Primo is equally at home for use by customers or staff. It offers 8 to 10 drink options as well as two pre-selections for large cup and extra strong options.
50 Cups
Per Day
Touch Interface
Drink Selection
Compact
Size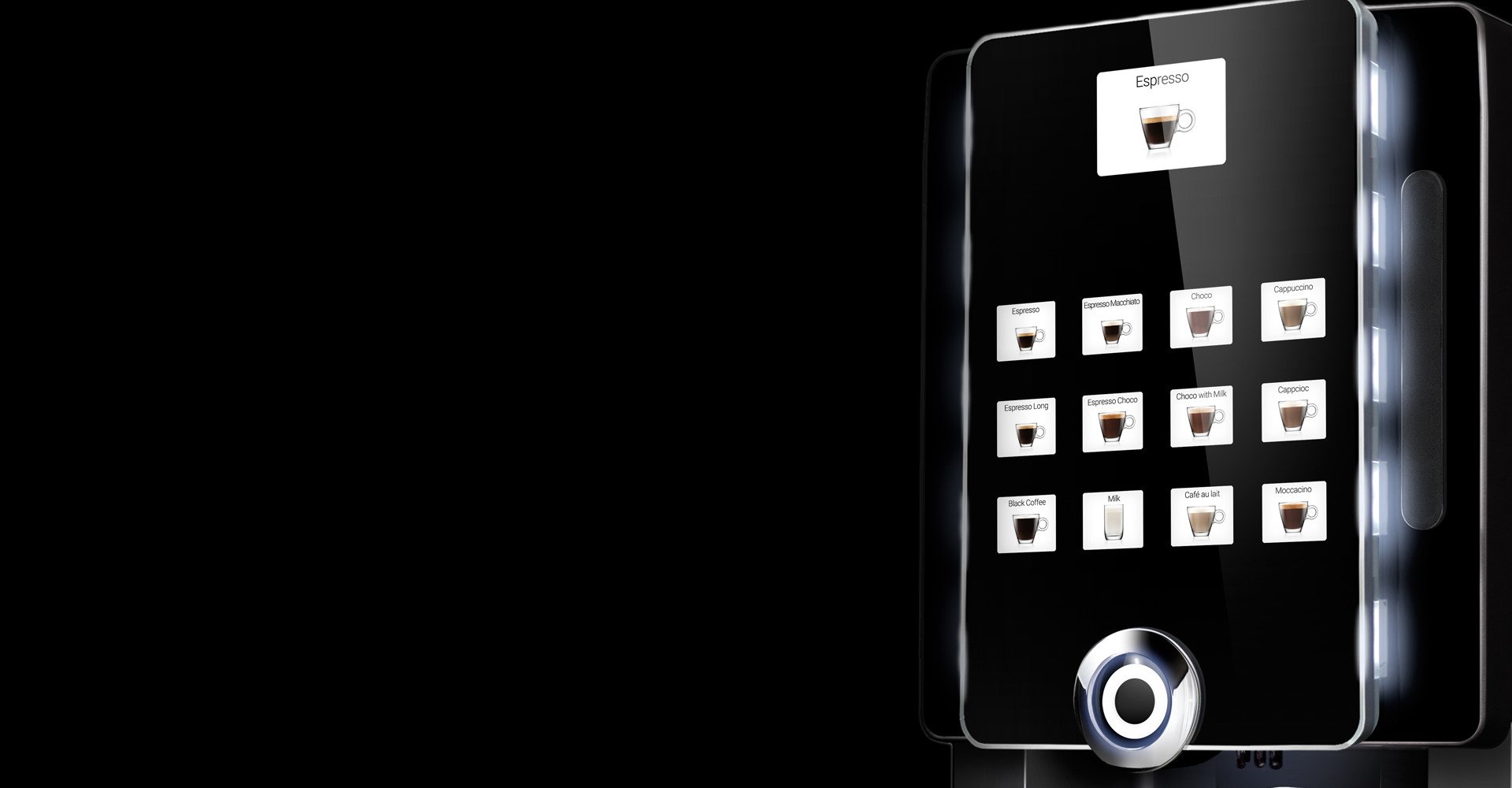 Touch Interface
The new touch panel interface makes using the machine more fun, inviting, simple and provides a touch of contemporary elegance.
Machine Specification
Key Features
50 cups per day.
8 to 10 drink selections.
Preselect option for different size drinks or decaf.
Coin operated or free vend.
Touch interface drink selection.
Compact - requires minimum space.
LCD Colour display.
10oz Maximum drink size.
Capacity / Dimensions / Power
Canisters: Coffee Beans - 0.7kg / Milk - 0.38kg / Chocolate - 2.2kg
Dispense time: 25-35 seconds
Weight: 26Kg
Power: 230V, 1700W, 13A
Dimensions: 315mm (w), 550mm (h), 500mm (d)
Whats Included
Multiple Purchase Options
Full Installation and Plumbing
Machine Training
First Class Service
Starter package & Promotional Material