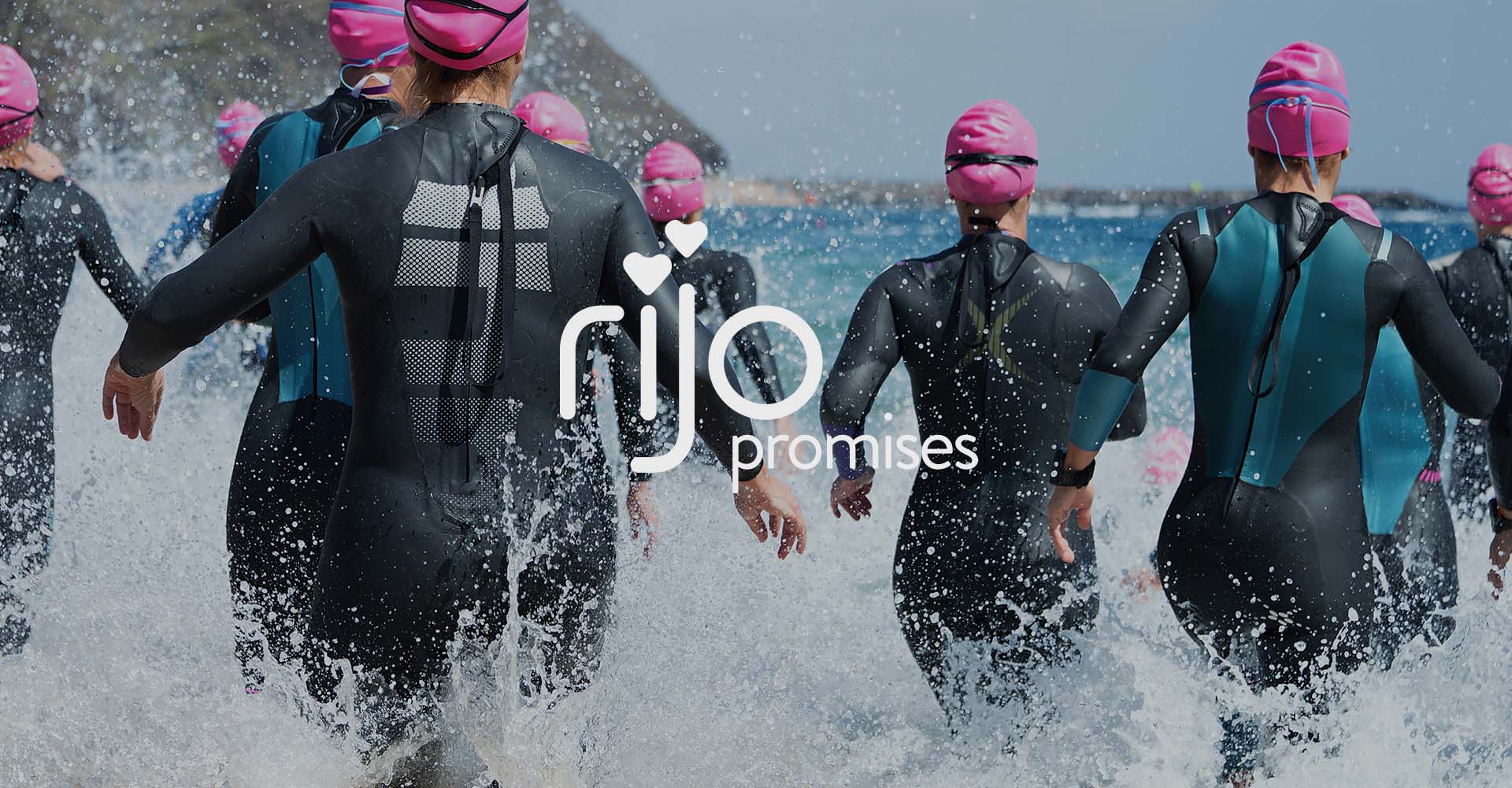 rijo Promises
Thank you for choosing rijo42, we promise to support registered charity number 1111957 by giving back some of your good money from the sale of this product, We've always been charity focussed at rijo42; we're committed to giving something back and assisting as many charitable causes as possible.
Rijo promises is our very own registered charity, number 1111957. Established in November 2007, our initial goal was to raise 20k for Breast Cancer Care. However the charity has been more successful then we ever envisaged, growing more and more with each passing year. To date, rijo promises has raised in excess of £500k for some really worthwhile causes such as Breast Cancer Care, Macmillan Cancer Support, Children in Need, Comic Relief, Sport Relief, The British Heart Foundation, Joining Jack, Parkinsons UK, Bolton Hospice, St Gemma's Hospice and Royal Bolton Hospital, to name but a few.
We've raised funds in a number of ways including charity keyring sales, charity gala dinners, sponsored events and challenges, joint fundraising initiatives with customers and suppliers and inhouse staff events at rijo42 HQ. rijo42 Machines Ltd and rijo42 Ingredients Ltd also donate a percentage from all product sales to rijo promises on an annual basis.
We would like to thank everyone who has helped in making rijo promises a great success, meaning we could support these wonderful charities – we couldn't do it without you!
We have always been strong supporters of charity at rijo42, we like to do our bit to help others and as such fundraise for many wonderful charities every year. Friday 21st March (2014) was no different, with it being the Sports Relief fundraising weekend we decided to hold our own little staff fundraiser at rijo42 HQ. We organised inter-departmental tournaments during breaks and lunchtimes in our staff games room.
All in all it was a really fun day and during the combined breaks, we raised a total of £150 for Sports Relief, not bad for an hours work!
In January of last year (2015), rijo42 Promises selected Macmillan Cancer Support as rijo42's chosen charity for 2015. We pledged to raise £42,000 from April to December, and we're incredibly delighted to announce that we surpassed our target, raising a total of £48,631.75.
rijo42 Promises was proud to support Genesis again at their FUNKraiser ball on the 19th March 2016. The event marked the Breast Cancer Prevention Charity's 20th Anniversary. Scores of people turned out in their finery to raise funds and journey through an era of FUNK.
rijo42 took a table at the event and bought several prizes in the auction, donating over £3,000.00 on the evening.
Since we started working with Genesis, we have donated over £8,500.00 to the charity for vital research into Breast Cancer. We have supported through cash pledges and the donation of state-of-the-art commercial coffee machines. The work that Genesis Breast Cancer Prevention carry out is invaluable and we look forward to continuing our partnership for many years to come.
Having supported local Children's Hospice Derian House for many years, rijo42 Promises was thrilled to begin the New Year by donating £505.00 to this incredible charity.
Christmas can sometimes be a lonely time of the year, so some of our employees decided to volunteer at St Paul's Church Hall in Leyland by assisting and cooking a 3 course Christmas dinner for the elderly.
UNICEF - Halloween Ball Ayhnoe Park rijo42 offered UTD VIP seats / signed shirts / meet and greet with GN&RG room at hotel football / raised £6000.00 - Event raised £400k - Based on the sheer magnitude of this I'm confident you would want me to add this even though it was 2018.
Tea for Tew Charity - Great Tew School Trust is a registered charity and can therefore benefit from corporate match funding. Cornbury Festival - 2019 - rijo42 provided - Coffee Machines / Tunki Coffee / cups - three days SR worked the event - Sold over 2500 drinks - Grand total raised £10,000.00
Footprint in the Community - Supplied customer with special Charity deal on RSD for their community cafe.
McMillan Coffee Morning - Raised £2000.00 in Coffee and Cake Sales
Angus Irvine Playing fields Fund - Set up to drive change in the way sport is delivered locally in the UK, dramatically improving access to sport and all its benefits for tens of thousands of vulnerable children and young people Delivering directly in deprived urban communities - including London, Bristol, Manchester and Oxford - building on our successful community sports-club development model, training and up-skilling thousands of local volunteers and creating hundreds of role model young leader champions.
Total Raised from rijo42 £650, total raised on the night £120,000